Contact Us
D. Jay Adams, CPA
Shareholder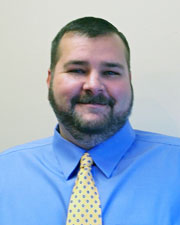 Phone 314-579-2445 ext. 102
Email
Loading Email...
A native of Noble, Illinois, a small rural town in Southern Illinois, Jay moved to St. Louis after graduating from The Southern Illinois University – Carbondale and immediately began to work with a variety of clients, primarily closely-held entities and their owners, dealing with their tax and consulting needs. With Bob Hoffman and Ryan Bricker, Hoffman, Bricker & Adams, P.C. was formed in May 1997. Jay is currently licensed in Missouri and a member of both the AICPA and MSCPA.
Jay is currently on the Board of Directors and past President of the St Louis Collaborative Family Law Association. CFLA is a not-for-profit organization of independent, unaffiliated, attorneys, mental health, and financial professionals, committed to resolving family disputes through a non-adversarial process known as Collaborative Practice.
Jay currently is a board member and Treasurer of Friends of Kids With Cancer, Inc. This organiztion is a not-for-profit organization formed to help kids with cancer be kids.